As part of a real-time trading seminar on April 17, Larry Williams revealed a short-term trading pattern that explicitly triggered an aggressive long S&P futures position the day before the Fed cut interest rates and the Dow Industrials exploded 400 points.
Larry became a trading legend at least in part by doing his research, discovering market patterns, and boldly executing such high-percentage trades. As he further discussed this specific pattern with us, and we performed our own computerized tests, we were amazed by the actual trading results it generated.
We were so impressed, that we asked Larry if we could share this pattern with our subscribers and guests. Below you will find, in Larry's own words, an explanation of the pattern, its setup, and its execution.
Exclusive to Moore Research Center, Inc.
---
THE PATTERN THAT FORECAST THE RECENT 400 PT DOW UP MOVE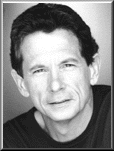 The April 18th blast off in the stock market was not as unpredictable as many are saying.
This case in point comes from actual trading, not figuring it out after it happened. During a real time trading seminar in Shanghai, China, I went long 6 full size S&P contracts at a price of 1193.50 on 4/17/01 based on a pattern I have used for years. Again, this was in ac

tual trading; this is not hindsight, the most common form of vision in this business.
Since the S&P began trading the pattern has occurred 27 times, in each instance short term traders were able to profit. Yes 27 trades, 27 winners. The exit strategy is to get out on the first profitable open with a dollar risk stop.
Now, here's the pattern itself:
To begin, I only take this trade, tomorrow, if today is Monday, Thursday or Friday. Those are my set up days as many notable rallies have taken place the next day.
The pattern is simply an inside day (one that has a lower high and higher low than the prior day), the direction of the close of the inside day does not matter. But, I do want the close of the day before the inside day to close higher than the opening of that same day.
In essence, we have an inside day following an up close day, suggesting the market may be catching its breath before another up day.
If the opening, the day following the inside day, is lower than the high of the inside day as well as the high of 2 days ago, I then buy on a stop at the high two days ago.

Examples you may want to study are:

| 04/25/83 | 12/10/84 | 10/19/92 | 05/12/97 | 06/3/97 | 07/14/98 | 04/17/01 |
| --- | --- | --- | --- | --- | --- | --- |
THERE ARE MANY MORE PATTERNS LIKE THIS!
To learn more visit: www.commoditytiming.com
Sincerely,



Larry Williams
Copyright 2001
Also check out MRCI's Seasonal Pattern Chart Book.
It offers traders a vast wealth of 5 and 15 year seasonal charts as well as bull/bear patterns for each contract of major U.S. commodities.
More info on Seasonal Pattern Charts: http://www.mrci.com/help/spcb.pdf
View a SAMPLE page: http://www.mrci.com/seasonals.pdf